The CSPA Position on Biosimilars
Patients and their needs come first. Decisions about appropriate treatment are solely to be determined by patients and their physicians.

Cost should never be the primary driver for decision-making. The doctor and patient should together consider all the information and make decisions based on what is best for the patient.

Biosimilars have a role to play in providing additional alternatives for patients, rather than one which ends up limiting choices. Given that the SEBs are not identical to existing approved treatments, their introduction to formularies as additional options is encouraged.

There should not be a presumption of substitutability or interchangeability by physicians, pharmacists, or public or private insurers.

In order to protect the safety of our patients, we call on the Canadian government to:

Require any medication that is not clinically identical to a currently available drug to be subjected to the exact same rigorous safety and efficacy Helath Technology Assessment safety and efficacy processes required of all new therapies in Canada. Specifically:

Separate submission for each disease indication seeking approval

Rigorous Canadian clinical trial data required of any new medication

Biosimilars should have names that are distinct and different from the reference drugs, so there is no risk for accidental substitution, nor the incorrect perception that they are identical

However, should Health Canada approve a biologic for a skin disease based on data referenced from either the original reference molecule or based on results for another non-skin disease indication there is a critical a requirement for

rigorous post market safety monitoring

.
For a more in-depth discussion of these positions, please refer to

CSPA Comments on CDR procedures and process for reviewing SEBs
What Patients need to know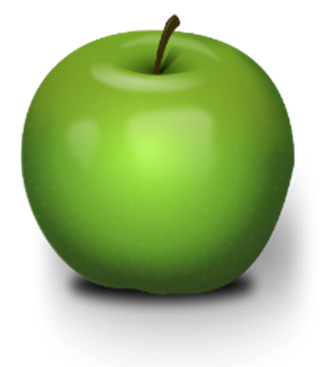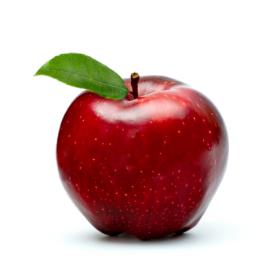 Subsequent entry biologics (SEBs) are a current controversial topic in health care in Canada. Skin patients whose treatment plan may include a biologic (especially those with psoriasis, psoriatic arthritis, metastatic melanoma and hidradenitis supperativa) should be aware of this new category of drugs and the impact it might have on their treatment plan.
• SEBs are not "generics" and cannot be interchanged or substituted without the advice of a physician. This means the pharmacy should not change a prescription to a SEB without written direction to do so from the prescribing physician.
• Patients should know the trade name of the biologic therapy that has been prescribed for them and be sure that is the one they receive.
• While SEBs are designed to be very similar to the reference originator drugs with essentially the same clinical response in terms of efficacy and safety, it should be understood that SEB's are different drugs from their reference or originator drugs and could have different side effects, different efficacy and different long term safety issues that have not been subjected to the same clinical trial research requirements as the reference drugs
• SEB's have a short cut* to approval which means
– SEBs will likely be less expensive than their reference drug
– Safety and efficacy on the SEBs haven't been subjected to the same testing requirements in Canada prior to approval
– More Canadians should have access to this class of treatment given that costs are lower
*Because the current approval process in Canada ( and in many other countries) allows manufacturers of SEBs to present clinical safety and efficacy data from the reference drug rather than having to conduct the same rigorous clinical trials themselves, the rationale is that these new 'similar' medications can be offered more quickly and at a lower price.
More information available at
http://www.biotech.ca/en/policy-matters/health-bio/seb.aspx
Biosimilars and Biologics - What are they?


What is a biologic?
Biologics are a class of treatments derived from living cells that target specific parts of the immune system treating a growing list of diseases. Currently there are biologics in Canada that are approved for psoriasis, psoriatic arthritis, and metastic melanoma, and others in the approval pipeline.
What is a Biosimilar?
Biosimilars are similar (not identical) versions of an existing biologic medication. Given that biologics are vastly more complex molecules than regular medications, manufacturers of SEBs cannot guarantee that their reproduction is identical to the originator drug. Unlike generics, where the active ingredient is the same, biosimilars are merely similar.

Health Canada has stated the following:

Biosimilars are not "generic" biologics. Authorization of a biosimilar is not a declaration of pharmaceutical or therapeutic equivalence to the reference biologic drugs.
Our Resources on Biologics
Please contact This email address is being protected from spambots. You need JavaScript enabled to view it. if you would like to receive print copies of any of these resources.
Current biologics available in Canada (refer back for updates)
Cimzia (Certolizumab pegol)
Cosentyx (Sekukinumab)
Dubixent (Dupilumab)
Enbrel (etanercept)
Humira (adalimumab)
Remicade (infliximab)
Simponi (golimumab)
Siliq (Brodalumab)
Stelara ( ustekinumab)
Taltz (Ixeizumab)
Tremfya (Guselkumab)
Xoliar (Omaliumab)
Yervoy (ipilimumab)
Zelboraf (vemurafenib)
Current biosimilars Approved by Health Canada (refer back for updates)
Inflectra (infliximab)
Remsima (infliximab)
Renflexis (infliximab)
Overview
The Canadian Skin Patient Alliance (CSPA) is dedicated to providing education and information to Canadian skin patients and their families along with health-care providers and decision-makers.
It's important for skin patients and their families to have access to the most up-to-date information on their condition or disease. As a crucial member of your care team, you'll want to be on the cutting edge so you can have informed discussions with your health-care professionals and get the best possible outcomes.