Kathryn Andrews-Clay
Executive Director

Kathryn Andrews-Clay started with the Canadian Skin Patient Alliance (and the Canadian Association of Psoriasis Patients) as Executive Director in March 2015. Kathryn brings years of experience at the Senior Management level in both the public and voluntary health sectors. She is the staff lead on the Fund Development Committee.
For the last ten years, she was a Director at the Canadian Institutes of Health Research – last two years as Director of Institute Affairs and previously the Director of Partnerships & Citizen Engagement. At CIHR, she led the very successful Institutes Model Review on behalf of the Governing Council in 2014 and won a Leadership Award for her commitment to collaborative and ethical partnerships in 2013. Kathryn was also the inaugural Executive Director of Leadership Ottawa, a program to develop community leaders at the local level. She has a wide range of skills including stakeholder engagement, financial management and operational planning.
Kathryn can be reached at This email address is being protected from spambots. You need JavaScript enabled to view it.
Helen Crawford
Manager,
CAPP Programs, Social Media and Governance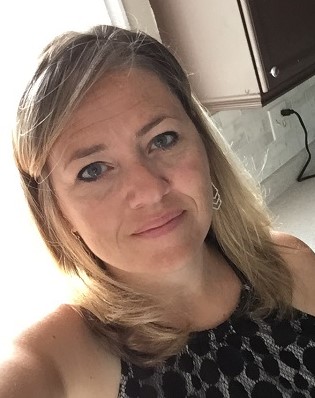 Helen has worked for the Canadian Skin Patient Alliance since 2011 and also works for the Canadian Association of Psoriasis Patients. Helen is often the voice you hear on the end of the phone and she is committed to the work of both the CSPA and CAPP. She works alongside the CSPA team to ensure that the needs of all skin patients in Canada are being addressed. She is responsible for CAPP program management as well as managing the social media and organizational governance portfolios and is the staff lead on the Social Media Committee. She has a Bachelors degree in Linguistics from Carleton and prior to coming to the CSPA worked for the Royal Canadian Legion, Investors Group and Health Canada.
Helen is also a proud mother of two teen age boys and is an active community volunteer who sits on two different school Parent Councils, is on the Board of Directors for the Nepean Minor Hockey Association and volunteers for D.I.F.D, an organization aimed at bringing awareness to youth mental health. You can contact Helen by email at This email address is being protected from spambots. You need JavaScript enabled to view it.