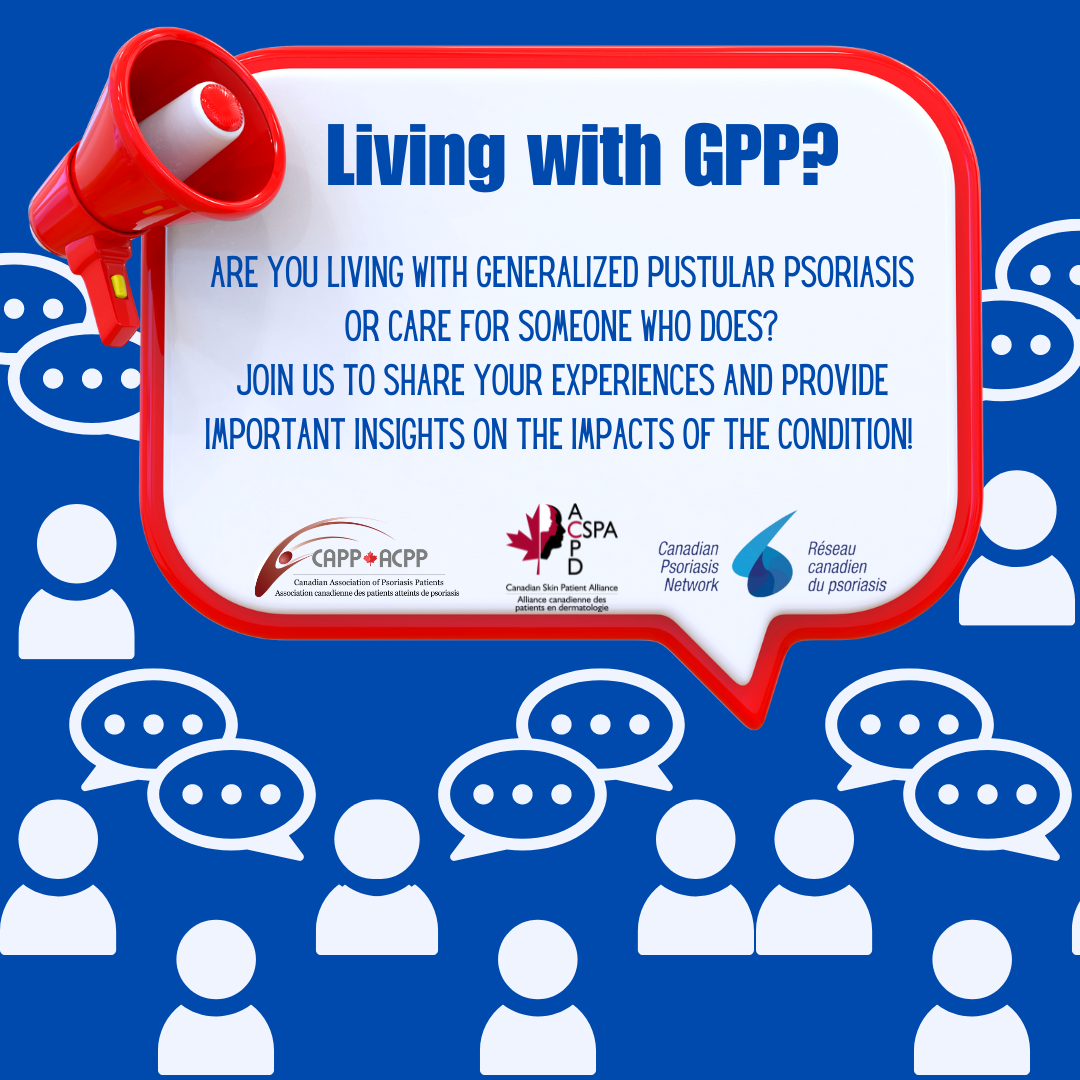 Are you living with generalized pustular psoriasis (GPP) or care for someone who does? The Canadian Skin Patient Alliance, the Canadian Association of Psoriasis Patients and the Canadian Psoriasis Network are working together to learn how to better support patients in Canada who are living with GPP. Join us for a special GPP Patient summit to share your experiences.
Building on the GPP Charter, the goals of the virtual summit are to:​
Bring together GPP patients from across the country ​
Help patient organizations better understand the needs and priorities of GPP patients and how these needs can be met​
Establish opportunities for advancing the need and priorities of GPP patients in Canada​
Provide insight into supporting the broader rare skin disease patient community
Please complete this form to express your interest and we will reach out shortly with more details: https://forms.office.com/r/VagdesPr97.
We thank Boehringer Ingelheim for sponsoring this event.